MuscleTech Premium 100% Whey Protein Plus And Platinum 100% Glutamine And Vapor X5 Next Gen Combo
Buy this stack and get one MUSCLE-TECH T-Shirt Free.
Pack content
Enhanced Formula
Delivers BCAAs, Glutamine, & More
Accelerates Muscle Recovery after Exercise
---
70% BETTER THAN REGULAR WHEY PROTEIN FOR BUILDING LEAN MUSCLE & STRENGTH
Whether you're in the gym, in the game, or just trying to meet the challenges of your busy life, strong, healthy muscles will help you perform better. MuscleTech® Premium 100% Whey Protein Plus delivers high-quality whey protein and creatine to help support recovery and lean muscle growth. And since MuscleTech®Premium 100% Whey Protein Plus is from MuscleTech®, you know it's a product you can trust. Get the fuel your muscles need to perform at their absolute best with MuscleTech® Premium 100% Whey Protein Plus!
FORMULATED WITH INSTANTIZED WHEY PROTEIN
All of the whey protein component in MuscleTech® Premium 100% Whey Protein Plus is fast-absorbing and easy-to-digest whey protein, which has one of the highest tested biological values (BV) of any protein source. BV is a value given to protein sources to measure how well they are absorbed and used by the body.
MuscleTech® Premium 100% Whey Protein Plus was engineered with the highest commitment to research and quality. That's why the advanced formula features multiple filtration technologies designed to enhance the purity of whey protein by reducing fat, lactose, and impurities. What's more, MuscleTech® Premium 100% Whey Protein Plus delivers instantized whey protein. Non-instantized protein is cheaper, but instantized protein is easier for mixing and creates an overall better quality product!
Ultra-Pure Micronized Glutamine
5000mg of Glutamine to Promote- Muscle Recovery and Protein Synthesis
Supported Goal Build Muscle
Main Ingredient Glutamine
---
PRODUCT OVERVIEW
RECOVERY*
PLATINUM 100% GLUTAMINE
Platinum 100% Glutamine supplies 5g of glutamine per serving, which works to rapidly replenish the glutamine used during training. Glutamine is the most abundant non-essential free amino acid in your body. Your muscles are especially high in glutamine, making it extremely important for muscle metabolism. When you're training hard, your muscles can lose up to 50% of their glutamine stores, so you need to replace them – fast!
Platinum 100% Glutamine is tasteless and odorless, and mixes effortlessly on its own or into any other product you're already using. This non-stimulant formula stacks perfectly and can be used day or night.
REPLENISH PLASMA GLUTAMINE
Glutamine is the most abundant amino acid found in your muscles. Following heavy or prolonged exercise, it protects muscle tissue and helps support muscle growth.* It's involved in many metabolic processes and is the principal carrier of nitrogen in the body – transporting nitrogen from organ to organ, which directly influences the balance of protein synthesis and protein degradation.* This role as a free nitrogen donor helps your muscles build the other amino acids they need to recover quickly.*
SUPPORTS INCREASED CELL VOLUME, PROTEIN SYNTHESIS AND GLYCOGEN REPLENISHMENT*
A volumized muscle is an anabolic muscle! Glutamine helps support increased cell volume and is necessary for leucine uptake, both of which are needed to turn on protein synthesis!* Protein synthesis is the key to building muscle and recovering quickly after training (Fumarola C, La MS, Guidotti GG, 2005. Amino acid signaling through the mammalian target of rapamycin [mTOR] pathway: Role of glutamine and of cell shrinkage. J Cell Physiol. 204:155-65.) Glutamine also helps support increased glycogen replenishment – another key component to improving recovery an increasing training frequency for more muscle and strength gains!*
5-In-1 Pre-Workout Formula
Designed To Enhance Muscle Strength And Recovery
Supported Goal Improve Workout
Main Ingredient Beta-Alanine
---
VaporX5 NEXT GEN
THE MOST EXPLOSIVE PRE-WORKOUT NEUROSENSORY EXPERIENCE
---
MuscleTech® researchers reinvented the pre-workout category again. VaporX5™ Next Gen is the most complete pre-workout product available. It delivers unparalleled energy, extreme muscle pumps and performance, a surreal sensory experience plus scientifically validated musclebuilding power! This intense formula has everything you could possibly want in a pre-workout and nothing you don't – zero underdosed key ingredients or fillers. VaporX5™ Next Gen delivers uncompromising potency and power for the best workouts of your life!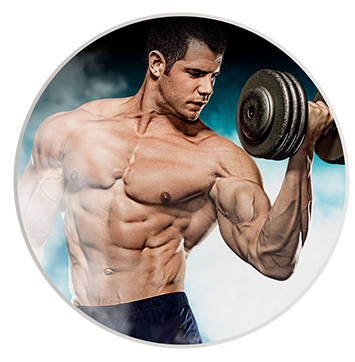 For the ultimate pre-workout experience, VaporX5™ Next Gen features a unique blend of premium sensory ingredients and a neurotransmitter precursor. The powerful combination of choline, theanine and Alpina officinarum provides a unique sensory experience, while a research-inspired dose of a precise caffeine molecule delivers unbelievable energy and focus.
5-IN-1 PRE-WORKOUT FORMULA
ULTIMATE NEUROSENSORY EXPERIENCE
VaporX5™ Next Gen combines a unique and powerful blend of sensory ingredients with a potent dose of a precise caffeine molecule for the ultimate pre-workout experience and a sensory overload you won't find anywhere else.
EXPLOSIVE ENERGY & FOCUS
VaporX5™ Next Gen has everything you want to get amped up for a killer workout. A precisely dosed neurotransmitter precursor is combined with a potent amount of caffeine that will fire up your energy, help power you through your hardest training sessions and enhance your focus.▲
SCIENTIFICALLY VALIDATED MUSCLEBUILDING POWER
VaporX5™ Next Gen features powerful musclebuilding ingredients (betaine and creatine) in scientifically validated doses actually shown to build more muscle.▲
BETTER PERFORMANCE & ENDURANCE
To enhance strength for better performance in the gym, MuscleTech® researchers included a research-inspired dose of beta-alanine. Plus, the precise dose of taurine found in two scoops has been shown in scientific research to boost performance in endurance athletes.▲
AMPLIFIES NITRIC OXIDE FOR INTENSE MUSCLE PUMPS
For shirt-splitting pumps, VaporX5™ Next Gen delivers a blend of Nitrosigine® and hawthorn berry engineered to increase plasma nitric oxide levels, which promotes improved vasodilation. This all leads to an unbelievably powerful pump!▲
SCIENTIFICALLY VALIDATED MUSCLEBUILDING POWER
VaporX5™ Next Gen features three scientifically validated musclebuilding ingredients (beta-alanine, betaine and creatine) to enhance the muscle- and strength-building process by supporting between-set muscle recovery and workout performance.