Pack content
Key Vitamin
Help Maintain Strong Healthy Bones
---
PRODUCT OVERVIEW

Vitamin D-3
HIGH POTENCY
STRUCTURAL SUPPORT*
HELPS MAINTAIN STRONG BONES*
SUPPORTS DENTAL HEALTH*

Highly-
Absorbable

A Key Vitamin For Health

Softgels and Chewable
NOW Vitamin D-3 softgels supply this key vitamin in a highly-absorbable liquid softgel form. Vitamin D is normally obtained from the diet or produced by the skin from the ultra-violet energy of the sun. However, it is not abundant in food. As more people avoid sun exposure, Vitamin D supplementation becomes even more necessary to ensure that your body receives an adequate supply.
Antioxidant Protection.

Considered as Dietary Supplement.

GMP Quality Assured.

Sustained Release.

Vegetarian Formula . With Rose Hips.
---
PRODUCT DESCRIPTION
Sustained Release
With Rose Hips
Vitamin C is a water soluble nutrient well known for its vital role in the immune system.* Vitamin C is also necessary for the production of collagen (a structural protein in connective tissue) and is therefore important for skin, bone, and joint health.* Vitamin C is needed for amino acid metabolism, neurotransmitter synthesis, and the utilization of many nutrients, such as folic acid and iron.* It is also a highly effective antioxidant that can protect the body's cells and molecules from damage by free radicals and reactive oxygen molecules generated during normal metabolism and exposure to environmental stressors.* This product was specially formulated to provide a sustained release of Vitamin C and includes Rose Hips as an added source of Vitamin C.
Essential Mineral
Helps Support Healthy Immune System Functions
---
PRODUCT OVERVIEW

Zinc Picolinate
SUPPORTS IMMUNE SYSTEM*
NO ARTIFICIAL SWEETENERS

Supports Enzyme Function

Vegetarian & Vegan

Available In Capsules
Zinc is as essential mineral that plays an important role in many enzymatic functions.* Found primarily in the kidney, liver, pancreas, and brain, Zinc also helps support healthy immune system functions and is an important component of bodily antioxidant systems.* It is also essential to cell division, growth, and repair.* Zinc plays an important role in the production of protein.* Second, it is involved in over 200 enzymatic reactions* It also maintains already normal, healthy blood cholesterol levels in the body.
Zinc Magnesium Aspartate to Maximize Absorption and Promote Recovery
Supports Tissue Repair, Cellular Growth, Energy Production, and the Maintenance of a Healthy Immune System
---
PRODUCT OVERVIEW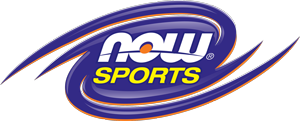 ZMA
ZINC, MAGNESIUM & VITAMIN B-6
SPORTS RECOVERY*
GMP QUALITY ASSURED

Gluten Free

Non-GMO

Available In Capsules
ZMA is a synergistic combination of Zinc and Magnesium designed to maximize absorption and promote recovery from exercise.* Zinc plays a central role in supporting cellular growth and tissue recovery, as well as suupporting the maintenance of a healthy immune system.* Magnesium is essential for the maintenance of electrolyte balance, energy production and normal neuro-muscular function.* Because physical activity can increase the need for these two minerals, NOW ZMA is the ideal supplement to aid in their replenishment.*