STRAIGHT FROM LEE
"Super Charge!® Pre-Workout is the latest development from my R&D Team and has been three years in the making. It's a complete reformulation of our successful Super Charge!® Pre-Workout supplement. Although the existing Super Charge!® formula was great, I asked my Team how we could make it even better. To accomplish this, we essentially broke the formula down to its most basic parts, in a similar fashion to how a mechanic breaks down a high-performance race car engine. We then rebuilt the formula from the ground up. The result is truly amazing. We have developed a pre-workout supplement that not only produces better workouts than any other product we have tested, but also provides all of the key bodybuilding supplements a serious athlete could want, in effective, result-producing amounts.
Super Charge!® is not merely a pre-workout... 
It's truly an all-in-one, once-a-day performance enhancing powerhouse!"
– Lee Labrada
10 EFFECTIVE INGREDIENTS IN 1 SCOOP!
TRUTH IN LABELING
Clear, Concise and Precise – The value of a pre-workout supplement should be easy to determine by reading the product label. The information provided on the Super Charge!® label is designed to provide you with CLEAR details about the ingredients. This lets you know that not only are proven and effective ingredients present in Super Charge!® but also that these ingredients are present in amounts reported to be effective in CLINICAL TRIALS. Too often, athletes are forced to guess about the contents of products marketed by other companies through their use of "proprietary formulations."*
The ingredients in Super Charge!® are clearly listed, so you know exactly what you are getting.
It is also important that the information on the label be usable, without confusion over the use of uncommon (or incorrect) scientific names for otherwise familiar ingredients.
The Super Charge!® product label is designed to quickly show the ingredients, grouped together by the training effects they support. Whether you are looking for a "pump," strength, or increased mental drive, you can easily find them without trying to decipher chemical babble. Labrada Nutrition gives you a label that is CONCISE. That's TRUTH in LABELING.
Product labeling should mean what it says. Labrada Nutrition performs independent 3rd party product testing at analytical labs to ensure that Super Charge!® meets the label claims. Every lot of Labrada products is tested to ensure the contents are PRECISE. Labrada Nutrition has been performing independent 3rd party product testing at analytical labs for over 20 years, and has received a Federal Trademark registration for Lee Labrada's well-known product quality guarantee:
Super Charge!® is head and shoulders above any other pre-workout on the market, for many reasons. For starters, we provide over 10 performance enhancing actives, in the same effective amounts that are backed by human studies.
It's all clearly spelled out on the label, concise and precise. Super Charge!® is made in a certified cGMP and FDA inspected facility, and like all Labrada products, tested by a third party independent lab to confirm that it meets label claim. If you're looking for a product that makes all of the difference in terms of strength, endurance, and performance, look no further. Super Charge!® is IT!
Each ingredient in Super Charge!® is engineered into its formula to achieve a desired training effect. While many competing pre-workout and pre-workout concentrate supplements are formulated using a "kitchen sink" approach, their formulas often prove ineffective because they don't contain enough of each active ingredient to ACTUALLY WORK.
Super Charge!® contains a FULL SPECTRUM of performance enhancing active ingredients in EFFECTIVE AMOUNTS to optimize and enhance your strength, endurance, mental focus, and recovery.*
DEEPER INTO THE INGREDIENTS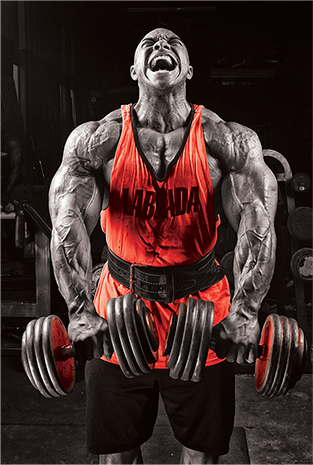 NO3-T™ Citrulline Nitrate
Patented Nitric Oxide Booster that helps provide greater blood flow to the working muscle for an enhanced pump and greater work capacity, through two different pathways.
Creapure® Creatine Monohydrate is the most potent and well-studied sports supplement ingredient for strength and mass building. Creatine may help athletes achieve bursts of speed and energy, especially during short bouts of high-intensity activities such as weight lifting or sprinting. Athletes are better capable of recovering, building and maintaining greater muscle mass with creatine.*
Branched Chain Amino Acids (BCAA)
BCAAs play a significant role in building and repairing muscle, and also act as a "signal" to your muscles that nutrients are available for increasing muscle mass. Muscle proteins are damaged during exercise, and muscle cells will use BCAAs to buffer the loss of certain non-essential amino acids or to provide energy during long periods of exhaustive training.
Leucine is one of the most important BCAAs as it stimulates protein synthesis in the body, reduces catabolism, and lessens fatigue during your workouts. Having leucine in the proper ratio with the other BCAAs is critical.
The 2:1:1 ratio BCAA blend (2 leucine: 1 isoleucine: 1 valine) found in Super Charge!® has been shown to be the optimum ratio in providing both amino acids as building blocks AND taking advantage of leucine's role as an anabolic signal in the muscle cell.*
Carnosyn® beta-alanine
is a naturally occurring amino acid that can increase endurance for athletes. Beta-alanine joins with the amino acid histidine through a peptide bond to form carnosine in the muscle. Carnosine is the major buffering agent, or neutralizer, of hydrogen ions that lead to muscle fatigue and failure in muscle.*
Intense and prolonged work generates the buildup of hydrogen ions in your muscles which are the damaging factor in lactic acid buildup, and lowers the pH of your muscle cells. As the pH drops, critical molecular reactions are slowed down. Carnosine absorbs the hydrogen ions, giving the muscle the ability to work longer at a high intensity level.*
Supplementing with CarnoSyn® can reward you with more result- producing reps during your sets, delaying the onset of failure; and can allow you to recover between sets faster.
Taurine
An amino acid that helps increases muscular force production, and improves aerobic and anaerobic athletic performance. Taurine is essential for cardiovascular function, activation of skeletal muscle and the central nervous system. Taurine serves as a powerful anti-oxidant in the mitochondria – the powerhouse of the cell where the energy molecule ATP is produced. Studies involving taurine have shown it to increase alertness and performance, and it may relieve post-exercise muscle soreness.*
Hydromax® glycerol
Dehydration, or the loss of body water through sweat and breathing, occurs during exercise. If you're training intensely for growth, you can get dehydrated to a point where your performance is affected negatively, and your risk of injury increases.*
Hydromax® glycerol is easily absorbed, increasing the concentration of fluid in your blood and tissues. Glycerol taken shortly before your workout will promote vascularity, and later in the workout aids in drawing water back into your muscles. By increasing hydration, you enjoy more endurance and stamina, increasing your body's ability to adapt and push through workouts even when it's hot.*
L-tyrosine
L-tyrosine supports alertness, mental performance, and energy.* L-tyrosine, a nootropic, works in the brain to increase cognition, focus, and alertness. It is an ideal amino acid to use before a workout to increase mental drive.
Caffeine
A central nervous system stimulant that has been suggested to reduce fatigue, support alertness, performance, and endurance during physical and mental challenges. Not only does caffeine prolong an initial burst of activity, it enhances energy availability at the same time by promoting the release of sugar from tissue stores and increasing the rate of fatty acid oxidation – burning fat for calories (energy).*
Advantra Z® (50% Citrus aurantium)
a source of p-synephrine, which has been shown to increase metabolic rate and energy expenditure. Advantra-Z® works particularly well with caffeine to support continuous work at a higher intensity.*
Huperzine A
Stops breakdown of acetylcholine, a transmitter used in muscle contractions. Higher levels of acetylcholine are desirable during workouts because it acts upon the motor neurons that ultimately generate the action of your muscles. This is thought to prolong the "go" signal from the brain to the muscle, and may allow for greater force to be generated, not to mention longer workouts.
Vitamin B12
Supplementing with B12 improves mental function and energy levels enhancing your ability to train.
Vitamin B6
Vitamin B6 has been shown to reduce muscle cramping.
Vitamin C
Need for the growth and repair of tissues. Vitamin C is for reducing oxidative stress caused by exercise. High levels of oxidative stress can slow down our muscles' ability to contract, meaning less power, and less stamina. Vitamin C is also necessary to support connective tissue repair.
Electrolyte Complex
Electrolytes affect the amount of water in your body, the acidity of your blood (pH), and are especially important for muscle function. We lose electrolytes when we sweat, meaning we must replace them by consuming fluids and foods that contain electrolytes.
---
That is damn high energetic preworkout
Customers who bought this product also bought:
Customers who bought this product also bought: